The CLOSEST houses for rent
near UF Classes
EXCLUSIVE LISTINGS
For houses for rent near UF campus
UF STUDENT FRIENDLY
Everything managed for you
WALK TO UF CLASSES
Close to Midtown, Library West & Sorority Row, too!
THE CLOSEST HOUSES TO UF CLASSES, MIDTOWN, and LIBRARY WEST
Tour NOW
Petrified wood floors in select houses
Gourmet kitchen with upgraded appliances
Tiled kitchen and bathroom in select houses
Built-in bookcase in select houses
Decorative fireplaces in select houses
Large windows for abundant lighting in select houses
Granite counter tops in select houses
Porch with swing in select houses
Large pantry in select houses
Built-in shelving in select houses
Bay window in select houses
Yard Maintenance ($80/mo value)
24hr emergency maintenance
Night manager service
Washer and Dryer in select houses
Fully Renovated Houses
Trimark maintenance handles all exterior maintenance
Beautiful exteriors
Lush landscaping
Amenities are those found in many of our houses near UF. Contact our office for information on amenities available at specific properties.
Review from a UF Student Renter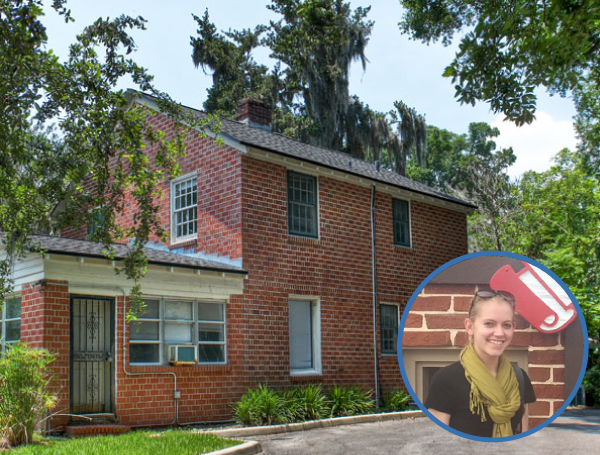 My roommates and I have enjoyed living in our historic four bedroom house. The all season fireplace, separate dining room, and historic charm have made the house feel like a home. Plus, living in a house near UF allows us to walk to class in less than 10 minutes. But if I had to choose my favorite part of living with Trimark, it is their maintenance staff, which makes strides to get a job done the right way and as fast as possible.
— Lauren
110 House was a perfect location in relation to campus and the stadium. The house was the perfect size for two people and had a nice backyard.
— Scott
Very reasonable! Maintenance was very fast and always fixed what we needed! Loved living in a 6 bedroom house.
— Tenant
Maintenance is speedy and resolves everything quickly. Staff is always available to answer questions.
— Seth
Not sure which one is right for you? Schedule a tour with a housing consultant. It's free and takes less than 30 minutes! We recommend bringing all of your potential roommates to the housing consultation; it is not possible to tour houses without all the roommates present.