Skip to main content
Houses Near UF For Rent
Carmichael House
Now Leasing for Fall 2024
926 SW 2nd Ave
Gainesville, FL 32601
(352) 376-6223
Carmichael House is a unique 6 bedroom house with polished hardwood floors, a large gourmet kitchen with oversized designer porcelain tile, and includes FREE PARKING. You and your roommates will enjoy the spacious floorplan with tall ceilings and oversized windows. Luxury bathrooms await you; there's even a fully-restored historic clawfoot tub! The large living room/game room includes an elegant stone fireplace with art mantel. Enjoy cooking and entertaining? Then you'll love the kitchen! The elevated bar is ideal for entertaining, and there's room for a table and chairs in this eat-in kitchen. All appliances are included; full size washer/dryer, large refrigerator, microwave, and ceiling fans.
Now Leasing for Fall 2024
Amenities
Polished Hardwood Floors
Stone Fireplace w/Art Mantel
Pre-Installed Ceiling Fans
Claw Foot Tub
Tour NOW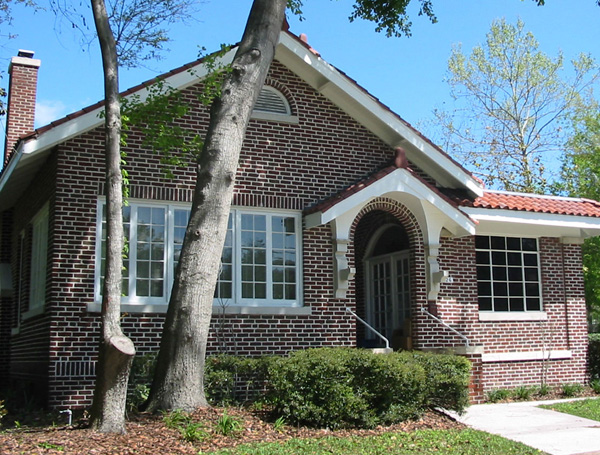 Features
Huge Windows
Crown molding
Tall Ceilings
4 Parking Spaces included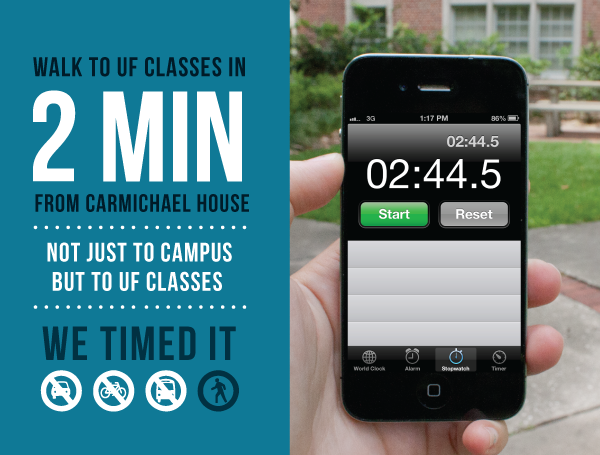 Rent Includes
Washer/Dryer
Dishwasher
Yard Maintenance ($80/mo value)
24hr emergency maintenance
Night manager service
Houses Near UF For Rent
were rated 5 out of 5 based on 3 customer reviews:
"110 House was a perfect location in relation to campus and the stadium. The house was the perfect size for two people and had a nice backyard."
"Very reasonable! Maintenance was very fast and always fixed what we needed! Loved living in a 6 bedroom house."
"Maintenance is speedy and resolves everything quickly. Staff is always available to answer questions. "
---
Houses Near UF Carmichael House
Beautiful brick house located on 2nd Ave, just steps from UF's main entrance. This 6 bedroom house includes a brand new gourmet kitchen with tiled breakfast nook, tall ceilings, a decorative fireplace, breakfast bar, laundry room, and many more luxury amenities. Tall ceilings and oversized windows make the house feel even more spacious! 5 Parking Spaces included in rent!
Measurements are approximations only. Not responsible for errors or omissions. Sorry, no pets. A limited amount of parking is included in rent.
Take the next step
Schedule a tour
Request more Info
Or call us at (352) 376-6223 for more information.
Think this could work for you?
Rooms are disappearing fast for Fall move-in. Don't miss out on living in the closest apartments to your classes.
Can't wait? Call us at (352) 376-6223 .