Skip to main content
Houses Near UF For Rent
1106 House
Now Leasing for Fall 2023
1106 SW 5th Ave
Gainesville, FL 32601
(352) 376-6223
Imagine yourself reading a good book up on the 2nd story balcony of a beautiful home right next to UF. Well at the 1106 House you can do that. At the 1106 House at Ashton Lane, you can relax on your porch or sleep in late, roll out of bed, and walk to you UF classes. Your friends will be impressed by the attention to detail in this house. It has polished hardwood flooring, granite countertops, designer tiling in the bathrooms and a beautiful wood staircase. This isn't your average home in Gainesville; each bedroom is unique and one actually has exposed brick. Could you see you and your friends living here? Give us a call to schedule a tour for a closer look.
Now Leasing for Fall 2023
Amenities
FULLY RENOVATED 6 Bedroom House
Refinished hardwood flooring
Front porch with swing
Granite countertops
Luxury bathrooms with designer tiling
Full, upgraded appliance package
Built-in fireplace
2nd story balcony
Built-in bookcases
Beautiful wood staircase
Tour NOW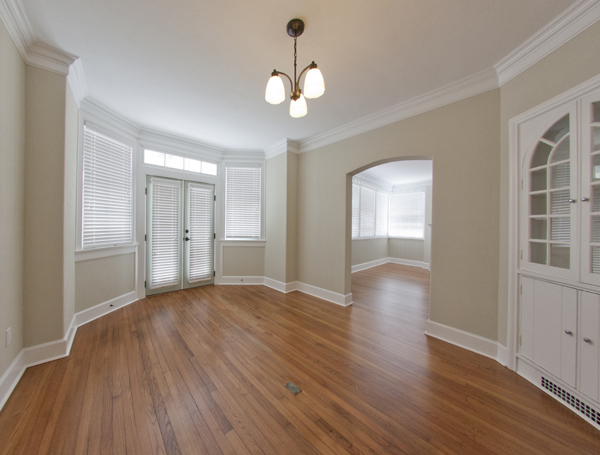 Features
Beautiful exterior
Unique two-story layout
Lush landscaping
2 minute walk to campus!
Trimark maintenance team handles all repairs and yard care
Washer/Dryer included
Separate dining room
Backs up to courtyard with fountain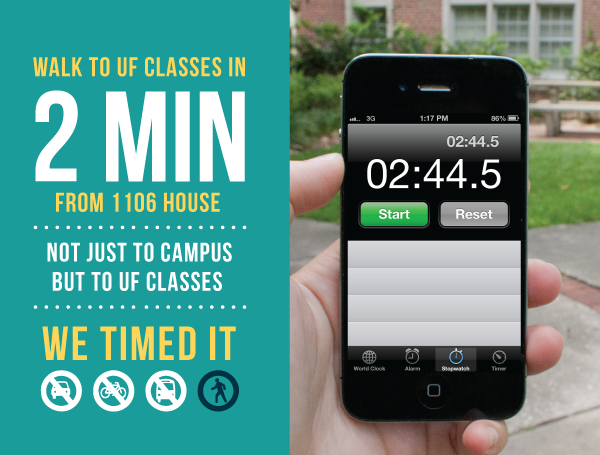 Rent Includes
Gigabit Hi-Speed Ethernet ($125/mo value)
Washer and Dryer ($50/mo value)
Yard Maintenance ($80/mo value)
24hr emergency maintenance
Night manager service
65X FASTER THAN COX CABLE'S ESSENTIAL INTERNET SPEEDS!
Houses Near UF For Rent
were rated 5 out of 5 based on 3 customer reviews:
"110 House was a perfect location in relation to campus and the stadium. The house was the perfect size for two people and had a nice backyard."
"Very reasonable! Maintenance was very fast and always fixed what we needed! Loved living in a 6 bedroom house."
"Maintenance is speedy and resolves everything quickly. Staff is always available to answer questions. "
---
Houses Near UF 1106 House
The 1106 House has everything you need and it is literally steps away from UF classes and Sorority Row. Live in this beautiful home with hardwood flooring, luxury bathrooms and even granite countertops. The historic house is newly renovated and comes with a full upgraded appliance package. Don't worry about laundry; the house comes with a washer and dryer. To make life even easier, each bedroom has a hi-speed Ethernet port. There aren't many places like this in Gainesville, so reserve a spot before it's too late!
Measurements are approximations only. Sorry, no pets!
Take the next step
Schedule a tour
Request more Info
Or call us at (352) 376-6223 for more information.
Think this could work for you?
Rooms are disappearing fast for Fall move-in. Don't miss out on living in the closest apartments to your classes.
Can't wait? Call us at (352) 376-6223 .