Postition: Maintenance Technician
Company Profile
Trimark Properties is a Gainesville-based real estate developer and property management firm specializing in high-end housing, office, restaurant, research, retail, and other niche developments next to the University of Florida. Trimark was founded in 1992 and has experienced steady growth through understanding our market, delivering award-winning projects, maintaining and constantly improving our portfolio. We provide a unique team approach to all aspects of real estate and business management, deliver top quality products, service, and sales. We believe in "Location, Location, Location." Our communities are steps to UF, Gainesville's Midtown and Innovation District, and UF Health (Shands) facilities.
Summary/Objective:
Trimark Properties seeks a Maintenance Technician to join our company. Candidates will perform general maintenance duties including maintaining facilities, common rooms, grounds, responding to maintenance calls including troubleshooting of basic electrical/plumbing issues, working punch lists, and preparing unoccupied apartments for new tenants.

Candidates should have maintenance experience, professional presentation, customer service focus, as well as a responsible driving record. Position works M-F 8:30 AM-5:30 PM with rotating on call responsibilities nights and weekends. Trimark also offers a competitive benefits package for all employees.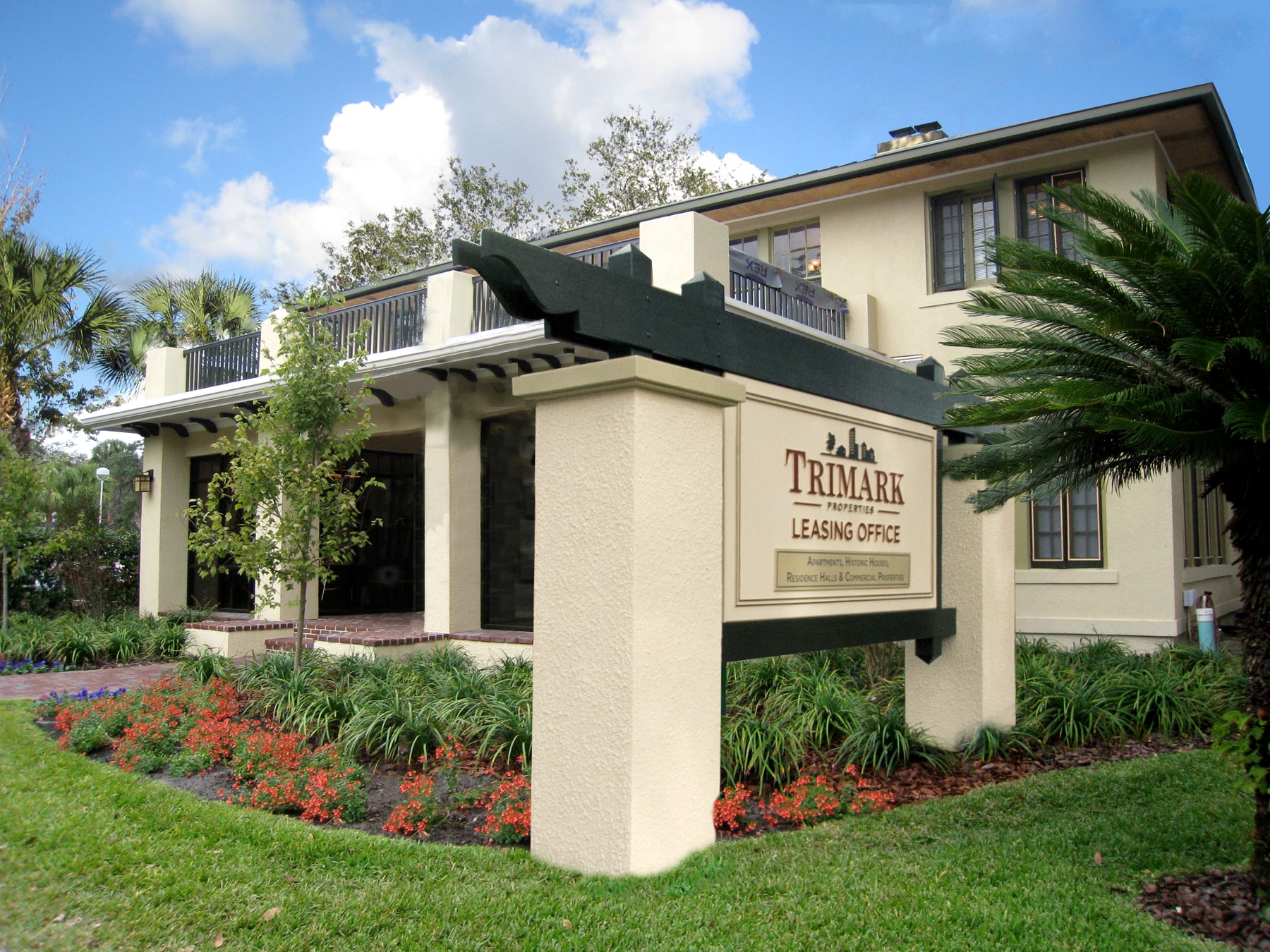 Essential Functions:
Experience with carpentry, drywall, electrical, plumbing and general maintenance required.
Previous construction or apartment maintenance experience a plus.
Candidates must have reliable transportation to use for work as you will be required to work at multiple properties over the course of the day.
Report to office on time based on department's schedule for employee.
Perform preventative maintenance.
Maintain inventory control of maintenance supplies, departmental tools, and equipment.
Assist in tracking work orders for repairs.
Perform facility maintenance and repairs such as plumbing repairs, HVAC repairs and maintenance, exterior repairs, lighting, minor electrical, floor and trim repair, blinds and other facility maintenance as needed.
Work independently, available on-call to resolve problems that arise.
Ensure all safety standards are followed.
Required Skills/Qualifications:
1 year of experience in property maintenance
High School Diploma required
Drivers license required
Certified in HVAC or minimum working knowledge of Heating and AC
Applicants must pass a background check and drug test.
Trimark is an Equal Opportunity Employer and Drug Free Workplace.
Status:
Now Hiring. Please fill out the pre-app to get started.
To Apply:
Please fill out the pre-application by clicking here. It only takes 5 minutes!
Pre-app