Postition: Landscape & Irrigation Lead Technician
Summary
Urban Greenscapes is a full-service landscaping contractor providing installation, design, and maintenance services. Urban Greenscapes is affiliated with Trimark Properties, a Gainesville-based real estate developer and property management firm specializing in high-end student housing, office, research, retail, and other niche developments near the University of Florida and Innovation Square.
This position is based in Gainesville and candidates must be able to reasonably commute to Gainesville on a daily basis to work.
Urban Greenscapes delivers top-quality products, services, and sales. Urban Greenscapes services Trimark Properties' portfolio of properties, along with other commercial client locations within the Gainesville area.
Urban Greenscapes is seeking a Landscape & Irrigation Lead Technician to coordinate landscape projects in Gainesville with a qualified, hard-working support team. The right candidate should have previous experience in landscape management (as a Landscaping Lead or Irrigation Technician, Landscaping Crew Leader), with at least 3+ years of supervisory and landscaping/irrigation experience. Must have experience in installation, landscape project management, and commercial landscaping.
Why Choose Urban Greenscapes:
Excellent position for the right candidate. Urban Greenscapes is seeking a Landscape Lead Technician to join their professional team. Work out of the company headquarters, conveniently located within steps of the University of Florida campus in Gainesville. Local travel between work sites required; great pay and benefits; wonderful team environment!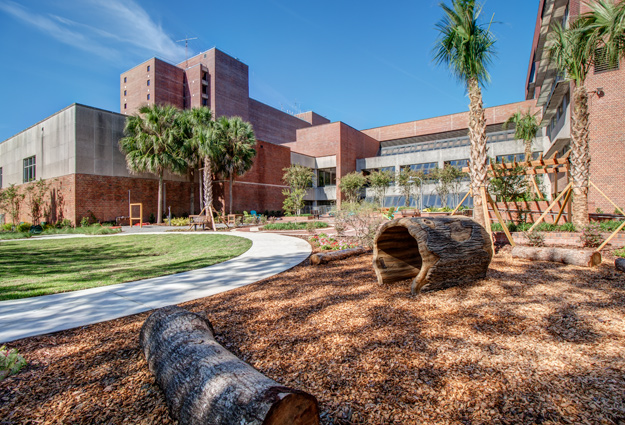 Job Qualifications:
At least 3+ years of commercial landscape maintenance experience in a supervisory role.
Experience troubleshooting and repairing irrigation and other landscape equipment as needed.
Ability to install, repair, and troubleshoot irrigation systems.
Ability to drive a skid steer and truck with a trailer attached.
The successful candidate will be organized, and detail-oriented, with the ability to prioritize and delegate tasks.
The ability to work with landscape architects and read blueprints and drawings is a plus!
Must be able to schedule, direct, coach, and mentor team members to meet deadlines and exceed expectations.
Possess a current Florida driver's license.
Ability to successfully pass company background and drug screen processes.
Urban Greenscapes is a drug-free, alcohol-free, and vape-free company.
A genuine commitment to landscape design is required with the goal of creating "Disneyesque" type curb appeal.
Must live in Gainesville or be able to reasonably commute to Gainesville daily for work.
Benefits
Up to two weeks of paid vacation per year
Up to one week of paid sick time per year
Work boot allowance
Longevity incentives include a Simple Retirement Package with Company Match
Applicants must pass a background check and drug test.
Urban Greenscapes/Trimark Properties is an Equal Opportunity Employer and Drug Free Workplace.
Status:
Now Hiring. Please fill out the pre-app to get started.
To Apply:
Please fill out the pre-application by clicking here. It only takes 5 minutes!
Pre-app