The CLOSEST Gainesville
Apartments to your UF Classes
Check out the best options, steps to all your UF classes:
How it Works

Schedule a free housing consultation! We'll drive you to take in-person tours of the places that fit your needs.
Walk to your UF classes

Enjoy walking to class from the closest housing to UF. Sleep in late and still get to class on time. Save up to an hour on your commute!
THE CLOSEST RENTALS TO UF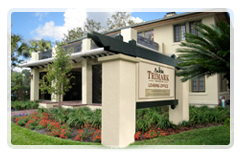 Trimark Properties specializes in Gainesville apartments and houses for rent near UF. We offer many UF housing options with floorplans ranging from 1 bedroom to 7 bedroom in size.
No matter what you're looking for, you're sure to find the perfect fit in our complete list of Gainesville Apartments and House Rentals. We also manage apartments near UF Sorority Row which are close to all your UF classes, sororities, fraternities and more.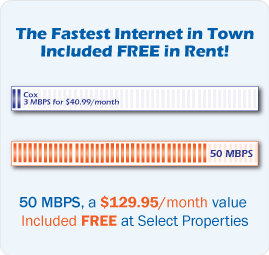 Trimark's Apartments in Gainesville FL Reviews:
Trimark Properties Gainesville Apartments
were rated

5

out of 5 based on 6 customer reviews:

Trimark has been wonderful to me.
Review by
ebeh
- Rated
5

out of

5

stars:
Trimark has been wonderful to me. Their helpfulness was much appreciated in helping with the transition to UF. They wanted to make move-in day as smooth as possible. I chose to renew with Trimark again because they have the nicest complexes and have friendly staff who are always willing to help.

Best Apartments Near UF!
Review by
kali
- Rated
5

out of

5

stars:
Trimark played a huge part in my decision making process when I was looking for an apartment in Gainesville for my sophomore year. The leasing agent helped me narrow down my decision and brought me on a tour to each property I was interested in. I've been a resident for 2 years now. The maintenance staff is awesome. I love how live in a safe location close to my UF classes, friends and sorority.

Trimark Apartments Review
Review by
logj
- Rated
5

out of

5

stars:
I love Trimark Properties. I have lived here for 2 years. They are amazing at fitting your needs to your apartment. The office staff is so nice, and the maintenance crew is really fast at responding.

Review of my stay in a Trimark Apartment in Gainesville
Review by
hper
- Rated
5

out of

5

stars:
I've always been pleased with how friendly and efficient the staff at Trimark have been. Whenever I've had a maintenance issue, they've always responded quickly and done a good job. The agents were also very helpful in finding me another apartment that was exactly what I was looking for and I will be living with them again next year.

Location, location, location!
Review by
Dee
- Rated
5

out of

5

stars:
Trimark Properties has the nicest apartments near UF. They are extremely well kept and the maintenance crew is very prompt at responding to work-orders. The friendly office staff has been very helpful over the past 3 years I have lived with Trimark.

The apartment is great enough to sell itself!
Review by
Cannon
- Rated
5

out of

5

stars:
But the people who work at Trimark are even more wonderful! Bernice and the rest of the crew in the office are always more than willing to help and make everyone feel at home. They are like my extended Gainesville family! I also cannot say enough about the maintenance team. Scott, Rodrigo, and everyone else work extremely hard to make sure residents are completely happy with their apartment.  Maintenance requests are submitted online and many times I have received a knock on my door only a few minutes later. Gainesville has many nice apartments to choose from, but it would be difficult to find another company that ranks so highly in every category. Trimark apartments are a win-win for both students and parents. Students get to live in a high-quality apartment minutes from campus, downtown, and midtown. Parents get to have the peace of mind that their children are being well taken care of during their time away at school. I hope this review helps anyone who is considering signing on!
Trimark Properties Gainesville Apartments
Leasing Office Located at:
321 SW 13th Street
Gainesville
,
FL
32601
Specializing in the closest apartments in Gainesville FL to your UF classes.
Call us at
(352) 376-6223
for tours.