Skip to main content
Houses Near UF For Rent
Room for Rent in a 3BR House at Greystone
3 Available for Fall 2019
915 SW 6th Ave
Gainesville, Fl 32601
(352) 376-6223
Roommate matching for females available! Live walking distance to UF and Sorority Row with 2 other UF students in this beautiful, historic 3BR house in the Greystone community. This two-story, townhouse-style home has been fully-renovated and blends charming historic features with modern luxuries. The upstairs features hardwood floors throughout, with a spacious furnished living area, as well as a bedroom with wood floors and a gourmet kitchen with granite countertops & custom wood cabinetry. A sprial staircase leads down to two downstairs bedrooms, each with petrified wood floors. This unit also features luxury bathrooms, a porch with a swing, and a washer and dryer. Up to $50/month per resident in utilities is also included in rent!
3 Available for Fall 2019
Amenities
1187 sq. ft. living space
Gourmet kitchen with granite countertops
Polished hardwood floors upstairs
Furnished living room
Upscale bathrooms with pedestal sinks
Custom wood cabinetry
Petrified wood floors in the downstairs bedrooms
Porch with swing
Tile in kitchen and bath
Lots of windows for abundant sunlight
Tour NOW for Fall move-in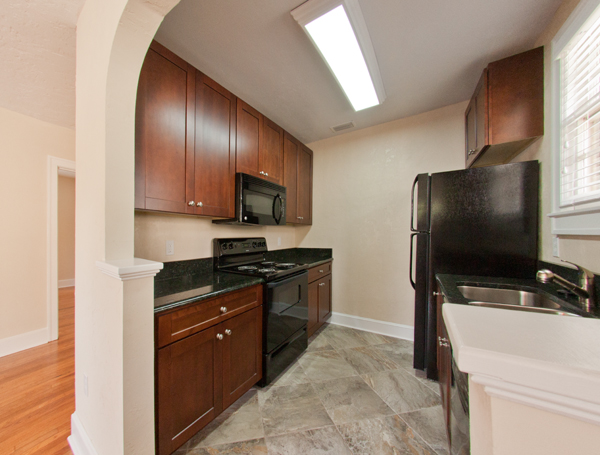 Features
Very close to UF (walk to Sorority Row!)
Roommate matching available for females
In the Greystone community
Living room furniture package
Full appliance package: fridge, dishwasher, stove/oven, microwave
Recently renovated
Historic charm and luxury features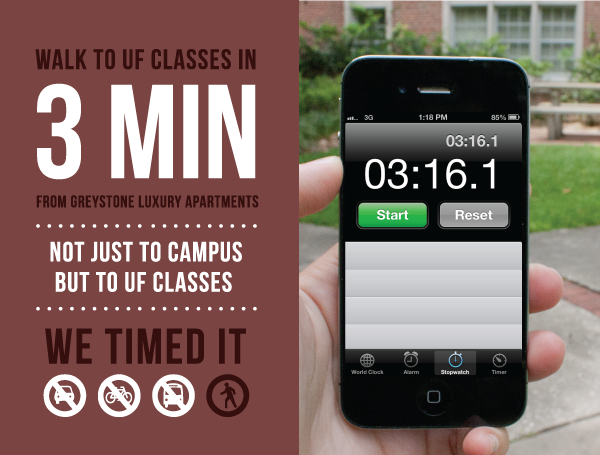 Rent Includes
Up to $50 per month per resident in utilities
Living room furniture package
Washer/dryer in unit
Yard Maintenance ($80/mo value)
24hr emergency maintenance
Night manager service
65X FASTER THAN COX CABLE'S ESSENTIAL INTERNET SPEEDS!
Houses Near UF For Rent
were rated 5 out of 5 based on 3 customer reviews:
"110 House was a perfect location in relation to campus and the stadium. The house was the perfect size for two people and had a nice backyard."
"Very reasonable! Maintenance was very fast and always fixed what we needed! Loved living in a 6 bedroom house."
"Maintenance is speedy and resolves everything quickly. Staff is always available to answer questions. "
---
Houses Near UF Room for Rent in a 3BR House at Greystone
Roommate matching is available for females in this 3BR house just steps from the UF campus! This spacious two-story house features hardwood floors upstairs, upscale bathrooms, a gourmet kitchen with granite countertops and a gourmet kitchen. Fully-furnished living room, hi-speed Ethernet, washer/dryer in unit, and up to $50/month per resident in utilities are all included in rent!
Individual Leasing Options:
BR 1 (Downstairs): $889/mo
BR 2 (Downstairs): $899/mo
BR 3 (Upstairs with Private Bath): $949/mo
Measurements are approximations only. Not responsible for errors or omissions. Sorry, no pets. Living room furniture package is included in rent. Bedrooms are unfurnished.
Take the next step
Schedule a Tour
Request more Info
Or call us at (352) 376-6223 for more information.
Think this could work for you?
Rooms are disappearing fast for Fall move-in. Don't miss out on living in the closest apartments to your classes.
Can't wait? Call us at (352) 376-6223 .