The University of Florida is a powerhouse school that attracts 50,000 students to central Florida each year. The large quantity and consistency of incoming students make Gainesville apartments a sound investment for prospective owners and renters. Each year UF draws in around 6,500 freshman, which constantly adds to the pool of future residents in need of housing. Since the school simply cannot house every student on campus in residence halls, students are left searching for off-campus apartments, houses, and dorms.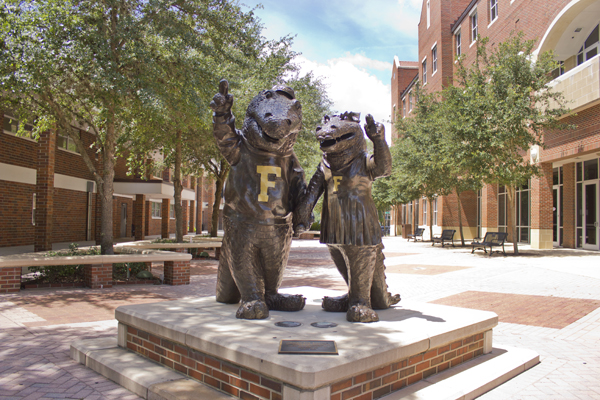 Owning an apartment in a college town has the added benefit of being in a community centered on a common institution. This sense of togetherness works in favor of maintaining a constant stream of residents to lease. Once a current tenant comes to the end of their lease, out of convenience, it is highly likely they will resign and continue for another year. However, if they must graduate or decide not to resign, it is very common that they refer a friend or peer to take their space. This leads to less urgency regarding marketing and advertising efforts and allows for more profit retention for the owner.
The college town community is a large factor in drawing residents and students to Gainesville. The quality of life in the surrounding areas around the school include nightlife, food, entertainment, art, and much more. The amount of comfort and enjoyment residents get out of this community can even cause them to stay longer than the typical four years it takes to get an undergraduate degree. Students may seek to have first time positions in jobs in the city they have loved to live in.
As the quality of living increases as the city of Gainesville gets further developed and modernized, rent is steadily constant, if not rising. Students are willing to pay more as The Swamp and the apartments in it get updated. More and more luxury properties are popping up due to the demand of lavish amenities. If an owner invests in implementing these new features, their efforts can be reflected in the rent they charge.
Investors will find that deciding to buy and rent property in Gainesville has major payoffs over time as long as they are on top of maintaining their apartments and not slipping into the role of an uninvolved and distant owner. These Gainesville apartments are the perfect starting point when just starting out as someone interested in buying property.
Visitors Also Liked: