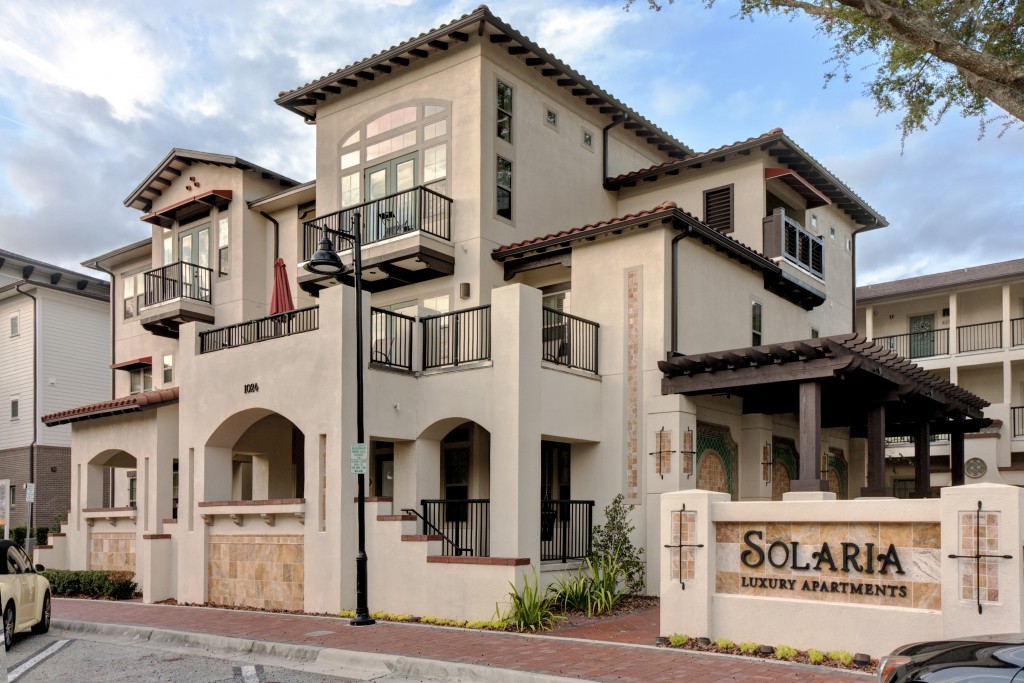 Offering upscale amenities and a higher quality of living than traditional, outdated complexes, luxury apartments in Gainesville, FL have become the preferred housing choice for University of Florida students over the past decade.
Millennial renters are steadily requesting newer apartments with lavish features, and housing developers in the college town are working to accommodate these desires by crafting high-quality, resort-style apartment complexes near the UF campus. Whereas before 20 years ago students had little options but to rent a decades-old apartment further away from the center of town, the growing number of luxury apartments in Gainesville has indicated the high demand for more first-class apartments with palatial conveniences.
No longer building the standard Gainesville apartments, multifamily developers in the college town are incorporating deluxe amenities into their designs to attract university students to luxury Gainesville apartments. Courtyards with handcrafted, trickling water fountains, gourmet kitchens with granite countertops and electric wine coolers, and private balconies with pond views are just some of the lavish features provided by local apartments near UF.
It is apparent that students have begun to realize that their apartments are not just where they go to sleep every night, but also their home away from home in a time when they need a comforting place to recharge after a stressful day of class, jobs, and activities. Apartment developers must keep in mind that where students live shapes not only their daily mindset, but their college experience as a whole.
Luxury Gainesville Apartments by Trimark Properties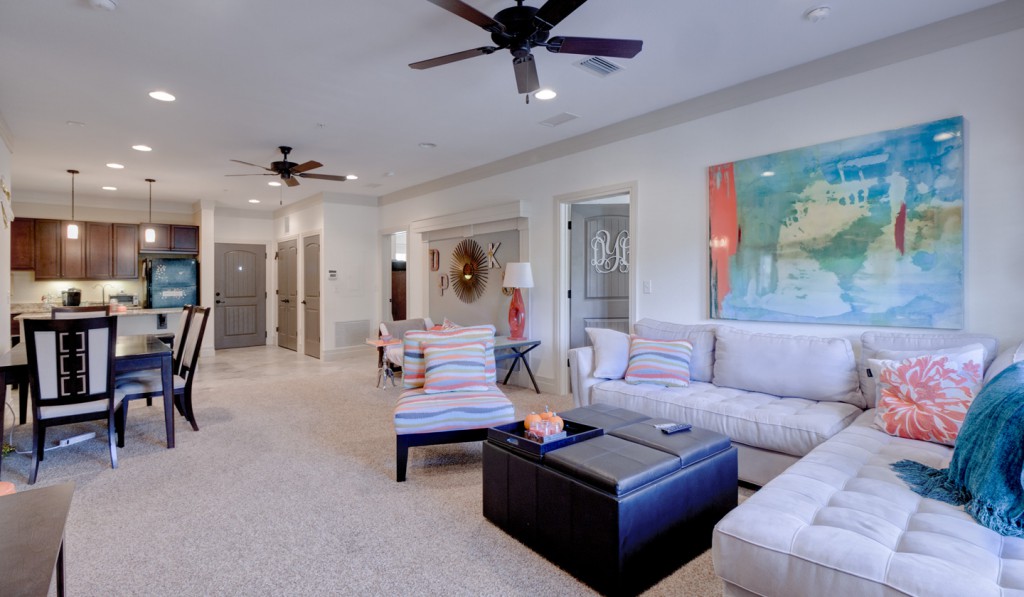 Here at Trimark Properties, we have spent the last decade catering to UF students who want to live walking distance to classes in comfortable, high-quality multifamily properties. Specializing in apartments near UF Sorority Row, our award-winning development team has designed over 25 luxury apartment complexes with a range of architectural styles and luxury amenities.
All of our luxury apartment complexes are within walking distance to the University of Florida campus and offer floorplans ranging from studios to 4 bedroom apartments in Gainesville. Our complexes present amenities not often seen in traditional Gainesville apartments.
Each complex boasts its own unique atmosphere, transporting students from Gainesville to luxury retreats all over the world. Whether students choose to live at Tuscana Luxury Apartments, reminiscent of the sun-kissed Italian countryside, or at Savion Park Luxury Apartments, inspired by the bright, ultramodern buildings of New York City, the options for luxury apartments in Gainesville are truly one-of-a-kind.
Some of our most popular luxury Gainesville apartments include:
Begin your search today!

Visitors Also Liked: