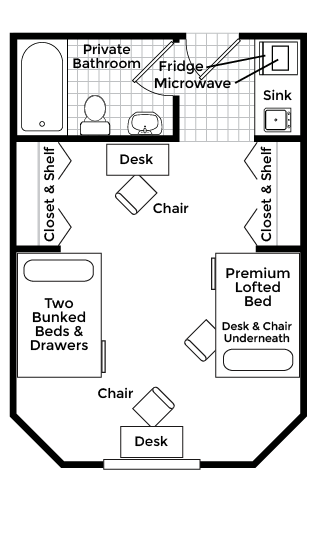 288-322 Sqft
Triple Suite
Windsor Hall Triple
Every triple room at Windsor Hall has 3 bed sets, 3 desk sets, windows with blinds, two large closets, a bathroom, and a kitchenette. Two of the beds are located within a bunk bed set; the third bed is a lofted bed with desk underneath.
There are only FEMALE spaces remaining in triple rooms for Fall 2019 move-in.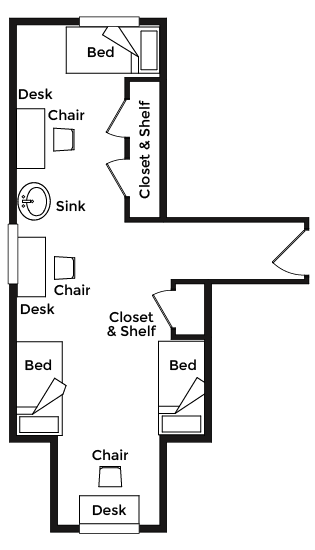 340 Sqft
Communal Bathroom
Ivy House Elite Triple
The Elite triple rooms at Ivy each come with a furniture package that includes 3 beds, matresses, desks, and chair. Each student has their own closet space and share a sink with mirror. These rooms are huge - perfect for sharing while still having your own space.
Ivy House is an all-female residence hall.