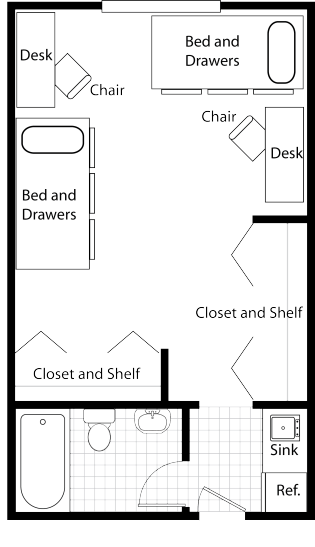 230-322 Sqft
Private Bath Double
Windsor Hall Double
Every double room at Windsor Hall has an attached kitchenette and bathroom. The attached kitchenettes include a medium sized fridge with separate freezer, microwave, sink, kitchen countertop and cabinets. The bathroom includes a sink, toilet, and tub/shower combo.
There are both female and male double rooms.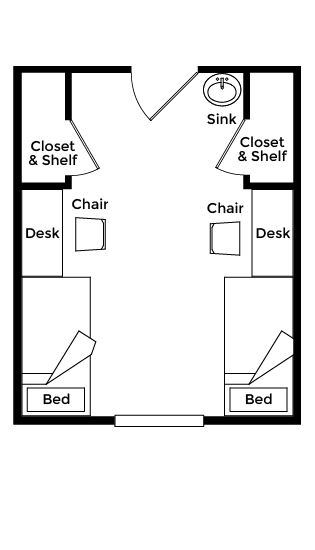 160-264 Sqft
Communal Bathroom
Ivy House Double
These luxurious double dorm rooms are the CLOSEST doubles to Sorority Row and only steps from Norman Hall. Most double rooms utilize shared bathrooms with neighboring rooms and a kitchen on the 2nd floor, which can be a great way to meet other students.
Ivy House is an all-female residence hall.