During Phase I development, the Innovation Square team has:
Constructed the 48,000-square-foot Florida Innovation Hub at UF, which houses two dozen startup companies and the Office of Technology and Licensing, an entity that helps commercialize research and technology developed at UF.
Customized pre-built office space in Innovation Square to allow private businesses to relocate or create satellite offices in the science and technology community.
Construction on this phase began in June 2010 and was completed in Fall 2012.
During Phase II, the Innovation Square team will: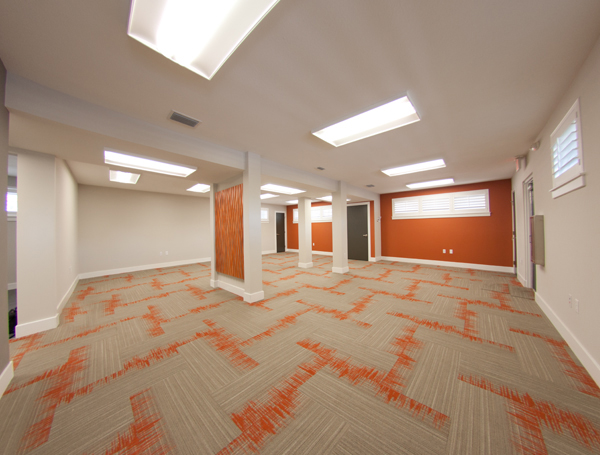 Brand new office space in Innovation Square
(Building 241).
Construct the Infusion Technology Center, attached to the Florida Innovation Hub at UF, which will include 150,000 square feet of custom-built laboratory, research and hi-tech office space for lease. It will also offer restaurant and retail space at ground level.
Continue renovating existing buildings to create high-tech, modern office space that reflects Innovation Square's active atmosphere.
Install roads and supporting infrastructure that creates smaller, more pedestrian-friendly blocks and encourages interaction and collaboration.
Reconfigure the Ayers Technology Plaza to provide accelerator space.
Add a state of the art, fiber optic Ethernet network to allow private line service. Tenants will have access to speeds up to 10 Gigabits per second, managed by a local support team
Now
accepting reservations
for custom, high-tech office space. The Infusion Technology Center will begin its 12 month construction in the first quarter of 2014.
Innovation Square Video